Welcome to the Blog page.
ur blog page will show a wide range of postings about school life. You can get a glimpse here of the different activities, events and updates that the school is processing throughout the school year.
CHALLENGE 1: Fire group to make and sustain a fire for us to keep warm and also cook snack.
ROMAN BREAD- ask someone in class 3 about it.
The fire group worked well together and also collected wood to add to the wood pile.
CHALLANGE 2:Mrs Latta's maths. Do you know how much a kg is? By using stones the children had to try and make 1kg and 500g.
CHALLENGE 3: Leaves. Can you find and identify the biggest leaf and the smallest leaf at forest school. This the children found hard. They kept bringing pieces of leaves rather than whole leaves. (very hard to measure) the largest leaves came from the horse chestnut.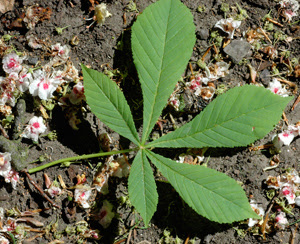 The leaf is a compound that has 5 – 7 leaflets.The leaflets are narrow at the base and broaden out towards the tip of the leaf.
The smallest leaves came from the sycamore tree and nettles.
CHALLENGE 4:
Evergreen vs deciduous trees. Which are there more of at Forest School.
Which evergreen do the sheep not like to eat?
The children are settling down  reflection time much quicker and their senses are becoming more alert to the sounds , smells and sights of Forest School.
Click on the image link below to view our gallery.
Schools can prove excellence by gaining industry standard awards. View awards we have attained.
Click on the icon to the left to subscribe to a free RSS feed school news service.
You can also follow us on social media. Click on the icons at the very bottom of this web page.